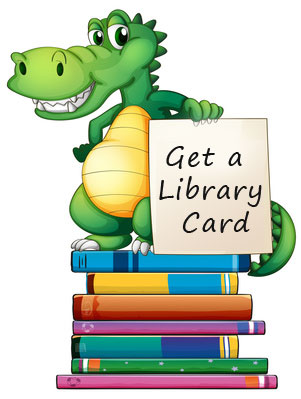 Anyone who is 3 years old or older who lives within Manhattan-Elwood Public Library District can get a library card. Children under the age of 14 will need a parent or legal guardian to sign for their card.
Present photo ID and proof of your current address at the Circulation Desk. A current driver's license, state ID, or school ID are acceptable forms of ID. If your ID doesn't have your current address on it, please bring one of the following items to verify your address:
Utility bill
Closing papers or rental agreement
Bank statement
Credit Card statement
If you are getting your first Manhattan-Elwood Public Library Card, you can apply for one here
Library cards expire after three years but are easily renewed at the Circulation Desk.
You can use your Manhattan-Elwood Public Library card at other libraries in the PrairieCat system and across Illinois.
Please report a lost, missing, or stolen card to the library immediately. If someone else uses your card, you could be responsible for checked out items unless the card was cancelled.