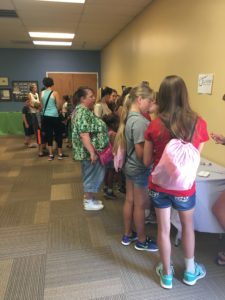 Fun was had by all, even muggles, for the Library's celebration of Harry Potter's Birthday on Monday, July 31st. It was truly magical!
And if you're a big Harry Potter fan or even just getting introduced, check out this website:
www.pottermore.com
Join the club, read the Harry Potter book selection, and then you can discuss it live with other fans on their Twitter channel.
A great way to share your excitement and love of the books with others!