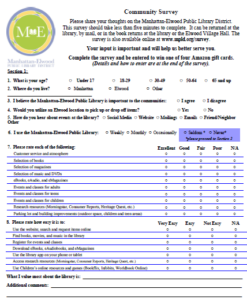 Thank you for taking our survey. This survey should take less than 5 minutes. Your input is important and will help us better serve you!
For a chance to win 1 of 4 Amazon gift cards, please provide your contact information at the end of the survey.
(*The winners will need to show proof of library district residency. Your information will not be share.)

To take the survey online, click here.
If you prefer to print the survey and return to the library, click here.